Character Usage Guidelines
Definition
"My original character" in these guidelines refers to "Chikamura Reia" and "Chikamura Misuzu".
License
My original character is freely available to anyone, as long as it is an individual or doujin circle, and it is non-commercial. Non-commercial use includes:

Use without exchange of money or promotion for commercial purposes
Video posting and live streaming after receiving advertising revenue and throwing money (super chat, etc.)
Use with paid-limited content on creator support sites (pixiv FANBOX, Fantia, etc.)
Sales of doujinshi and other goods for the purpose of cost recovery

It is forbidden to do the following with my original character.

Use outside the scope of the above non-commercial use
Use contrary to public order and morals
Use for slander purposes
Use in works that may be offensive
Use to spread ideas unrelated to the character herself, such as religion, politics, etc.
Use in sexual or brutal content
Calling yourself the author of my original character (self-made remarks)
To operate an impersonating account without permission on SNS etc.
Use in a way that may seriously damage the impression of my character

If you use my original characters in sexual or cruel content, please adhere to the following conditions.

コッショリ

(or

コッショリ

, Cosshori) notation must be present.
Do not include elements that could be mistaken for official settings (clearly state that this is only a secondary work).

Please feel free to create a secondary creation using my original character if you observe the above terms and conditions.
When using anything created by a person other than Me (No Name) in the secondary creation, please check their terms of use, rights, etc. properly before using it.
Content Usage Guidelines
Definition
"Distributed Content" in these Guidelines refers to content being distributed on the download page of this site (chikamurareia.com/download/) and content that has been distributed in the past.
License
Distributed content is freely available to anyone, as long as it is an individual or doujin circle, and it is non-commercial. For the scope of non-commercial use, please refer to the character usage guidelines above.
The distribution content can be freely modified within the scope of the terms and rights of the tools I used for production.
Please check the terms and rights of the tools used in the production by yourself.

You may not use distributed content to:

Use outside the scope of the above non-commercial use
Use contrary to public order and morals
Use for slander purposes
Use in works that may be offensive
Name the author of the distributed content (self-made remarks)

When creating a secondary product, please state that it is a modification or derivation of my distributed content.

Redistribution of unmodified distribution content

Modified products can be distributed within the scope of these Terms. In that case, please let us know if possible (we will also advertise on this site).

Of the distributed content, only the portion of the 3D model from the neck down (excluding clothing) can be modified to perform the following actions. At that time, please make your own face, hair, clothes, or divert other authors who are OK to remodel and divert.

Use to spread the thought of religion, politics, etc.

If you use Distributed Content in sexual or cruel content, please adhere to the following conditions.

コッショリ

(or

コッショリ

, Cosshori) notation must be present.
Do not include elements that could be mistaken for official settings (clearly state that this is only a secondary work).

Secondary creation using distributed content is free to do so if you observe the above terms and conditions. When using anything created by a person other than Me (No Name) in the secondary creation, please check their terms of use, rights, etc. properly before using it.
Related Links
When using character content, please also check the following sites
PMX Editor (MMD model)
ダウンロードページ: とある工房
ダウンロードページ,-
Guidelines for 1stPLACE derivative works (voice, wav with song)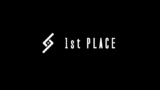 CONTACT - 1stPLACE株式会社
弊社へのお問い合わせやご相談、その他ご質問などございましたら、お気軽にお問い合わせください。 担当者より折り返
AHS Character Usage Guidelines (3D models of AHS characters)
Currently, the following characters are applicable
Frimo-nui(Frimomen Osuwaranai-Nuigurumi)
Frimotan (Magical Girl Furimo)
AHSキャラクター|AHS(AH-Software)
Orpheus (Music composed using Orpheus)
Orpheus Ver. 3.20 ■ 自動作曲システム オルフェウス
無料のAI作曲webアプリ。日本語歌詞から自動作曲し、伴奏つき合成音声で歌います。東京大学で開発、60万曲を作曲、1000万アクセス突破、二重唱作曲、自動作詞、間奏、ドラムス、スタイル登録、公開、名作発表、人気投票、作者プロフィール、作詞投稿、作曲依頼、和声作成などさまざまな機能があります。
Shikaki(Songs written using Shikaki)
AI 作詞ツール Shikaki - 利用規約
AI 作詞ツール Shikaki の利用規約です。
Contact information
If you have any questions, please contact us from the following website.