Introduction in English
Thank you for visiting Chikamura Reia Official Site. The contents of this site is almost Japanese, so I made introduction of this site in English.
This website is founded to distribute mmd model of my original character, Chikamura Reia.
Who is Chikamura Reia?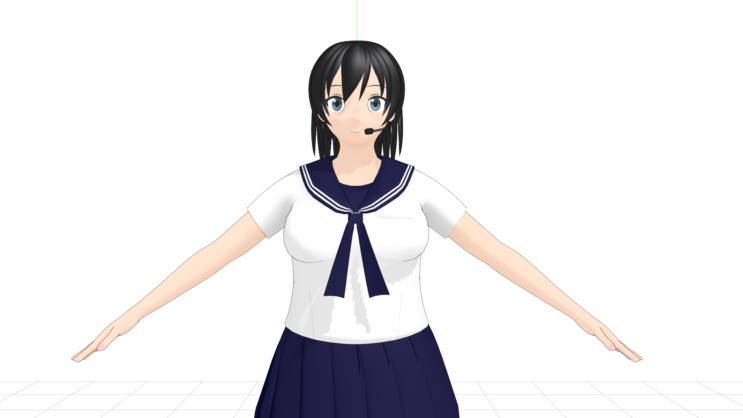 Chikamura Reia is an imaginary Japanese high school student.
Her face was inspired by Waifu Labs.
She is named by Super Japanese Name Generator.
The design concept of her body is "Standard Proportion". Her proportion is calculated so that her BMI looks 22. Consequently, she is plumper than other character like Hatsune Miku.
She likes dancing, but she also likes sweets, so she's neither gaining nor losing weight.
She is very kind and pure, but she is not very good at love.
She is proud of her Standard Proportion. If you say she's fat, obese, or overweight, she gets angry.
About using the contents
Please feel free to use the contents of this site. However, use for the following purposes is prohibited.
To disguise creator of this data.
Use against public order and morals.
Commercial use.
Use for religious or political purposes
Use in a work that makes others uncomfortable
Use for the purpose of defamation
Erotic or grotesque use
To be Chikamura Reia(this is the only exception https://twitter.com/ChikamuraReia )
Please feel free to use them for secondary works, fan art and so on.
For secondary works and fan art, please use the tag #近村麗愛
I will be happy if you tag.
I feel so happy if you enjoy contents I provide. Thank you!
My mmd model is available here! Please download.
https://chikamurareia.com/download/
These pages are about details of Chikamura Reia.
About three sizes and other body types
https://chikamurareia.com/3-size/
About her character
https://chikamurareia.com/character/
Reia's pictures are published in twitter and pixiv.
https://twitter.com/noname10783371
https://twitter.com/ChikamuraReia
https://www.pixiv.net/users/24326343